STORAGE VISIONS
2008 Conference

Your Digital Life — The Coming Revolution
Preserving, Protecting and Sharing your Life
Using Digital Storage

January 5-6, 2008
Flamingo Hotel, Las Vegas, Nevada USA

Storing Stuff in CE Devices
Digital storage is crucial to product design. This session has leading designers of consumer products and storage developers describing the future of digital storage in consumer products. Learn about CE devices and their storage requirements. What's next—PAN storage, greater application integration, life logs? What are your options to protect and recover your content? Moderator: Melissa Perenson, PC World; Speakers: Kyle Wiens, iFixit; Gianfranco Scherini, SATA International Organization; Conrad Maxwell, Silicon Image; Daniel Beneke, Imation; Sandeep Shah, Marvell
Next event video ->
---
Storage and Content Creation, Editing and Distribution
This session makes clear the enormous digital storage requirements and awesome technologies for the capture and editing of new content; preservation of historical content and for various content distribution models such as head-end DVR, satellite and cable distribution, digital cinema, IP-TV, video downloading and social networking. Moderator: Brian Campanotti, Front Porch Digital; Speakers: Ron Tarasoff, Turner Broadcasting System; Paul Turner, Omneon; Rob Caldiera, Focus Enhancements; Tracey Doyle, EMC
---
What's next in Storage and Who is Buying it?
Noted analysts and retailers of consumer electronics and entertainment creation and distribution experts join with storage analysts to demonstrate how content creators and distributors embrace new technologies. Learn what digital storage requirements for various consumer applications will be. Find out the new killer applications using flash, HDDs and optical storage. Moderator: Subodh Kulkarni, Imation and CDSA. Speakers: Tom Coughlin, Coughlin Associates; Jim Bottoms, Understanding and Solutions; Ross Rubin, NPD Group; Jim Handy, Objective Analysis; John Kim, Trendfocus
---
Storage Intelligence and Content Protection
Intelligent storage devices will be a major driver of the entertainment and consumer electronics industry. This session explores emerging business opportunities, shows you the latest developments in content searching, and examines the role digital storage will play in digital content and privacy protection. We'll also look at new products and specifications that will affect the big picture. Moderator: Jim Porter, Disk Trend; Speakers: Robert Thibadeau, Seagate Technology; Walt Hubis, LSI Corporation; Richard Bullwinkle, Macrovision; Stephen Cowen, STMicroelectronics; James Burger, Dow Lohnes, PLLC
---
Investments in Entertainment and Consumer Storage?
What's the current financial state of and outlook for storage companies working in the entertainment and personal storage? Learn what VCs are investing in now. What are the hot new technologies and drivers for growth in entertainment and consumer storage? Moderator: Harry Blount, Lehman Brothers; Panelists: Josh Martin, Yankee Group; John Mascarenas, Intel Capital; Andrew Williamson, Alexander Dunham Capital Group; John Rotchford, Strategic Advisory Services International, LLC
---
I'm Your Future, Hear me Roar!
What does the next generation want in digital storage and consumer electronics? This session features late teen/early 20's users discussing how they use consumer devices. The role of digital storage in products that appeal to next generation users is a key discussion topic. Middle school, high school and college students speak about what storage means to them with moderator John Iasiuolo of the Computer Outlook Radio Talk Show.
---
Special Session on Sales Trends in Consumer Storage Markets
Hear noted analysts, VARs and resellers talk about digital storage and consumer electronics trends that drive the use of digital storage. Find out what sells and doesn't sell in the retail and value added environment in this insightful session. Moderator: Jeff O'Heir, Dealer Scope; Panelists: Steve Baker, NPD Techworld; Allen Buckner, HP; Cheyne Redenius, Ultimate Electronics; James Sawyer, Union Wireless
---
Storing Stuff in CE Devices
Digital storage is crucial to product design. This session has leading designers of consumer products and storage developers describing the future of digital storage in consumer products. Learn about CE devices and their storage requirements. What's next—PAN storage, greater application integration, life logs? What are your options to protect and recover your content? Moderator: Melissa Perenson, PC World; Speakers: Kyle Wiens, iFixit; Gianfranco Scherini, SATA International Organization; Conrad Maxwell, Silicon Image; Daniel Beneke, Imation; Sandeep Shah, Marvell
---
Your Content, Your Way, Anywhere
Where are flash and hard disk drives used in consumer electronics? What is the future of flash memory and HDDs? Are there competing technologies that could displace the major contenders? How do these technologies depend upon each other? Find out what you need to know to anticipate new storage options. Moderator: Jim Handy, Objective Analysis Speakers: Don Larson, Intel Andy Higginbotham, Samsung Iri Trashanski, Sandisk Scott Wright, Toshiba
---
Personal Home Storage: Saving and Sharing Family Content
As home storage requirements increase we need new ways to organize, backup and manage our personal and commercial content. Will digital storage be directly attached or networked? What will drive the use of network storage in the home? When and how will all home and personal storage be networked? Moderator: Wolfgang Schlichting, IDC; Speakers: John Rydning, IDC; Allen Buckner, HP; Geoff Barrall, Data Robotics; Sajjad Hussain Khazipura, Wipro Technologies
---
Social Networking and Remote Storage– Where's the Content Residing?
Sharing content among users is big; very big. This session will discuss the trends for sharing requirements for digital storage capacity and performance. It also looks at the growing remote storage business. Learn about new business opportunities and how they'll impact the growth and use of storage in this growing market. Moderator: Andy Marken, Marken Communications; Speakers: Rich Jorgensen, BayTSP; Timothy Sesow, OSStorage; Matt McRae, Fabrik; Ken Morse, Cisco/Scientific Atlanta; Emeka Akaezuwa, Gaviri Technologies
---
Optical Storage: New Light on Content Distribution?
Find out about some major wins for blue laser technology, and hear about several new technologies that promise to extend existing optical storage capactites enormously. How is holographic optical recording doing? Can optical content distribution compete against or live with content downloading and new distribution technologies? Moderator: Dennis Waid, Peripheral Research; Speakers: Beth Erez, Mempile; Liz Murphy, InPhase; Paul Castellana, Toshiba; Mike Koclanes, Plasmon; Sandra Benedetto, Pioneer
---
Keynote: Clyde Smith of Turner Broadcasting System
Clyde Smith, SVP Global Broadcast Technology and Standards for Turner Broadcasting System, reviews the business applications that account for the rapid acceleration in the deployment of MXF and addresses the implications for storage systems and components.
---
Keynote: Jim Elliot of Samsung Semiconductor
NAND Flash: Disruptive Technology Enabling New Markets NAND flash's impact as a catalyst for change in the storage industry is soaring, with densities rapidly increasing, production efficiency improving and an expanding number of applications pointing to a limitless potential in both the consumer and enterprise markets. Speaker: Jim Elliot, Director of Flash Marketing, Samsung Semiconductor
---
---
Interview with Josh Tinker of the Hybrid Storage Alliance
Josh Tinker, PC Market Development Manager for Seagate Technologies, speaks to Kevin Shively about the Hybrid Storage Alliance and the better performance and efficiency of using hybrid drives with Microsoft Vista based computers.
---
Interview with Buzz Aldrin
Retired Astronaut Buzz Aldrin speaks with Kevin Shively about his Lunar Renaissance tour and the importance to the technology industry of a healthy and vibrant space program.
---
---
Interview with Tom Coughlin of Storage Visions
Tom Coughlin, president of Coughlin Associates and organizer of Storage Visions, talks with Kevin Shively about the fast growing event, his new research reports and new book published by Focal Press at the Storage Visions conference in Las Vegas.
---
WEBCAST SPONSORS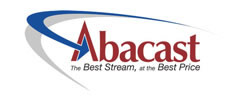 ---

---

WEBCAST SPONSORS

---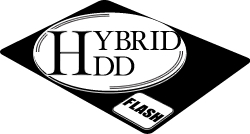 ---
Webcast powered by