From the Principal's Office: How Leaders Drive Student Learning

NOVEMBER 2, 2015, 4 PM ET



Based on The Wallace Foundation's five key practices for school leaders, panelists will discuss the values, beliefs, and personal dimensions they bring to their role as building administrators to meet the specific needs of their school. The behaviors that make a principal successful as they drive student learning-including resilience, self-confidence, self-analysis, flexibility, situational awareness, relational awareness, positivity, and mindfulness-will be explored.

MODERATOR



DR. SONJA BROOKINS SANTELISES
Vice President of K-12 Policy and Practice
The Education Trust

Sonja provides strategic direction for the organization's K-12 research, practice, and policy work, which includes developing and implementing strategies to ensure that Ed Trust's K-12 efforts effectively focus national attention on inequities in public education and the actions necessary to close gaps in both opportunity and achievement.

Before joining The Education Trust, Sonja was the chief academic officer for Baltimore City Public Schools, where she focused on setting academic priorities for City Schools to raise achievement of students across all schools. Sonja came to City Schools from Boston, where she was the assistant superintendent for pilot schools, a network of 23 schools with broad autonomy and a track record of successfully meeting students' needs. Prior to the pilot schools post, Sonja was assistant superintendent for teaching and learning/professional development in Boston. Before joining Boston Public Schools, Sonja lectured on urban education for two years at Harvard University and spent six years as a senior associate with Focus on Results Inc., where she worked with five major urban districts. Sonja has also served as executive director of the New York City Algebra Project, the local site of the acclaimed national math reform program, also present in City Schools.

Sonja began her career in education as director of professional development and teacher placement with Teach for America, New York, followed by a stint at a year-round school in Brooklyn, where she was a founder, teacher, and curriculum specialist. She holds a Bachelor of Arts degree from Brown University, a Master of Arts in Education Administration from Columbia University, and a Doctor of Education in administration, planning, and social policy from Harvard.

Panelists:

DANIELLE MOORE, MIDDLE SCHOOL PRINCIPAL
Prince George's County Public Schools, MD
Gwynn Park Middle School, Grades 6-8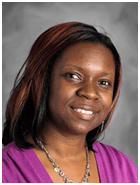 Danielle Moore was appointed principal at Gwynn Park Middle School in June of 2010. Mrs. Moore implemented her vision of academic excellence through creating a safe and orderly environment for students to learn and teachers to grow professionally. Since her appointment, Mrs. Moore has worked to build a culture of collaboration by providing teachers with the time, resources, and the professional development needed to successfully plan and implement lessons for ALL students. More importantly, teachers are now being supportive of one another and the results are evidenced by the excitement of the students. Mrs. Moore remains focused on producing college and career ready students through rigorous instruction and continuous social and academic growth for all members of the school community.


GINA O'HARE, ELEMENTARY PRINCIPAL
Charlotte-Mecklenburg Schools, NC
Palisades Park Elementary School, K-5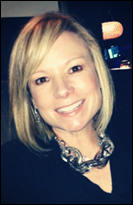 In 2014, Mrs. O'Hare was named Principal of Palisades Park Elementary, the district's first elementary STEM school. Previously, Mrs. O'Hare was named principal at Steele Creek Elementary in 2007 where she promoted a vision of creating an extraordinary learning environment, boosting academic growth, and increasing parent participation. The testing scores at this school rose and the staff became a family with the singular goal of improving the knowledge and skills of our students. After four years, Mrs. O'Hare was appointed as Principal at Walter G. Byers as part of the district's Strategically Staffing Initiative. This school had an extremely high poverty rate and was identified as one of the ten lowest performing schools in the state. It was her desire to radically change what was happening at this school. She began by evaluating the staff and replacing ineffective teachers with teachers who were dedicated to helping these students achieve their personal best. During this time the school received High Growth status and the number of students performing on grade level continued to rise, removing Byers from the ten lowest performing schools list.
DR. EDDIE MARESH, MIDDLE SCHOOL PRINCIPAL
Gwinnett County Schools, GA
Creekland Middle School, Grades 6-8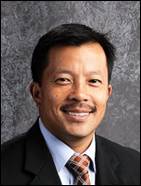 Eddie Maresh has served in education for more than 20 years. He started out as a middle school teacher in Oconee County. He is currently the principal of Creekland Middle School in Lawrenceville, Georgia. He is in his 5th year as principal of Creekland which serves a diverse population of approximately 2,200 students. Creekland has been recognized for its academics, fine arts and athletic programs. The school's vision is to have a world-class school with students who excel in ALL areas well-prepared for college and the 21st century workplace. He received his teaching and educational leadership degrees from the University of Georgia. He resides in Lawrenceville with his wife, son, and dog.
CESAR CEDILLO, HIGH SCHOOL PRINCIPAL
Denver Public Schools, CO
Bruce Randolph High School, Grades 7-12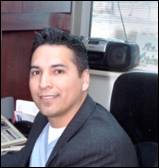 Cesar is in his 20th year of public school service, all in the Denver Public Schools. He started out as an English Language Acquisition teacher for six years and transitioned as Dean of students. He began as an administrator in 2002 working at Morey Middle School- serving the district's Highly Gifted and Talented magnet program. He moved to his current school, Bruce Randolph, in 2005 to redesign the school and help convert it to become an innovative school serving students in grades 6-12. The school has been recognized by President Obama for their graduations rate! Bruce Randolph is the only school in Colorado serving 90% or higher FRL students and having a 90% or higher graduation rate! In most cases, these graduates are the first in their families to attend college. Cesar is married with two wonderful kids.