---
WEBCAST
SPONSORS


Net Optics, the global leader in Intelligent Network Monitoring Access solutions provides 100% visibility of network traffic for performance monitoring and security applications to address the growing demands of mission-critical business applications for the government and public sector. Join Net Optics on 2/17 and 3/11 as Sharon Besser, VP of Technology shares how to implement a Monitoring Access Platform into the core fabric of the network.


Neustar understands that your online security and infrastructure reliability has never been more important. Visit us at FOSE 2010 to uncover the answers you need regarding DNSSEC and how your organization can leverage Neustar's performance management services to manage all your service level agreements.



SmartDeploy Enterprise simplifies deployment of Windows workstations and servers lowering hardware and software TCO. It helps organizations of all sizes accelerate deployment, reduce risk, and increase security. Using SmartDeploy allows you to save time while supporting more device types; simplify tasks with a wizard-driven interface; and save money with per-technician licensing.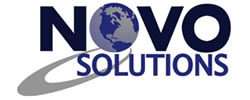 Novo Solutions is a worldwide provider of Knowledge Management and Support Solutions. Visit us at FOSE 2010 to learn more about streamlining your internal knowledge and requests into a single, central system to improve efficiency and save money.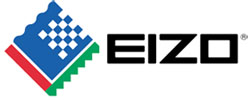 SoBran's Engineering & Logistics Services Division builds innovative responses to complex engineering, logistics, homeland security, anti-terrorism, infrastructure and environmental challenges.
WEBCAST POWERED BY
---

---