Broadband US TV,
in association with
TV Mainstream & National League of Cities TV
presents a Special Live Webcast
The Net Neutrality/Open Internet Debate –
What's Next, What's the End Game?
May 27th, 2010 - 1:00 - 2:30 pm EDT

This webcast is part of the Broadband Policy Series

CLICK HERE for SPONSORSHIP INFO

If you have not yet registered for this webcast,
please CLICK HERE for free registration.
If you have already registered for this or
other Broadband Policy Series webcasts,
please log in with your email address on the right.
---
Austin Schlick, General Counsel of the FCC, will join BroadbandUS TV hosts Jim Baller and Marty Stern to discuss the FCC's case for reclassification of broadband Internet access as a regulated telecommunications service. Julius Knapp, Chief of the FCC's Office of Engineering and Technology, who's heading up the FCC Technical Advisory Panel on the open Internet, will also join Jim and K&L Gates partner Marc Martin to discuss technical issues surrounding the open Internet debate.
Your Hosts:

Jim Baller
Principal, The Baller Herbst Law Group

Marty Stern
Partner, K&L Gates

The program will include two panels of experts who will face-off in lively, spirited debate on the political and legal considerations surrounding net neutrality, and the economic/technical case for new net neutrality rules.
PROGRAM LINEUP:
---

The FCC's Case for Reclassification
Austin Schlick, General Counsel, Federal Communications Commission
---
Political and Legal Considerations: Can the FCC Get this Over the Line and Keep it There?

Barbara Esbin
Formerly Senior Fellow and Director, Progress & Freedom Foundation

Harold Feld
Legal Director,
Public Knowledge

C. Lincoln (Link) Hoewing
Assistant Vice President, Internet and Technology Issues, Verizon

Joanne S. Hovis
President, Columbia Telecommunications Corp., President-elect, NATOA
---

What's all this shouting about technical issues and the open Internet?
Julius Knapp, Chief, FCC Office of Engineering and Technology
---
The Economic/Technical Case for and Against new Open Internet/Net Neutrality Rules

Rebecca Arbogast
Managing Director,
Stifel Nicolaus

Dr. Mark N. Cooper
Director of Research, Consumer Federation of America

Dr. Jeffrey A. Eisenach
Managing Director, Navigant Economics

---
This special live webcast is the latest in BroadbandUS TV's Broadband Policy Series/Inside Voices on Critical Choices, which tackles the major issues in the broadband field. We present high-profile speakers of differing views and elicit lively, spirited and balanced debate. We welcome your thoughts and comments at

[email protected]

.
---
EVENT SERIES ARCHIVES
WEBCAST SPONSORS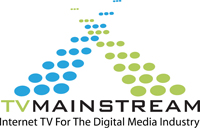 ---
WEBCAST POWERED BY
---

---