Live Webcast
AFCEA
INNOVATION SHARK TANK Series
October 25, 2018
---
Registration for either in-person or on-line webcast attendance is free.
---
Participating Companies
---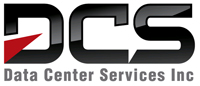 ---

---

---
---
---
---
AFCEA INNOVATION SHARK TANK Series Season 2
October 25, 2018 - 3:00PM ET
---
TV Worldwide Studios, 4206 Technology Court, Suite F, Chantilly, Virginia
#AFCEASmallBusiness
---
If you have not yet registered for this event please CLICK HERE for free registration to attend in person at the event or on-line via the live webcast. If you have already registered for the on-line live webcast, please log in with your email address below.
---
---
---
WEBCAST ARCHIVES
WEBCAST INFORMATION
---
AFCEA INNOVATION SHARK TANK Series
October 25, 2018
---
AFCEA International is sponsoring a series of Innovation Shark Tank events where companies can pitch their capabilities to a panel of government and nongovernment technology experts. Topics can range from artificial intelligence to digital transformation to cybersecurity to any great idea. If you've nearly perfected an innovation or business process that would revolutionize technology procurement or you've thought about starting your own business, this is your chance to get advice from experts. Participating in the Innovation Shark Tank is a great way to hear from experienced entreprenuers and other business professionals as well as to gain visibility through the ongoing webcast on TV Worldwide. Each episode features six companies that each have five minutes to give their pitch.
---
Innovation Shark Tank Judges
---

James L. Griggs, Jr.

Vice President, Chief Information Officer (CIO), AFCEA International

Jim Griggs has more than 2 decades of experience in federal, state, local and private sector engineering and technology management. Since 2003 Jim has served as the Chief Information Officer (CIO) and Chief Technology Officer (CTO) at AFCEA International. As the CIO and CTO he heads up both day to day AFCEA International IT operations as well as leading outreach efforts to the National Security IT community. In his role with AFCEA Jim also serves as the chief liaison to the AFCEA Technology Committee, an all-volunteer group of senior industry and government technology leaders, which among other things helps drive the program for several of AFCEA's events, and selects recipients for the annual AFCEA technology awards program. Read more...

---

Christina Monaco
Chief Ventures Officer, Office of Ventures and Innovation (DCV), National Geospatial-Intelligence Agency (invited)
Ms. Christina Monaco joined the National Geospatial-Intelligence Agency (NGA) in April 2013 and since October of 2017 has served as NGA's Chief Venture Officer and the Director of the Office of Ventures and Innovations. In this role, she coordinates NGAs innovation initiatives with agency stakeholders, government partners, industry and academia, focusing on innovation and the incubation and adoption of new ventures that create unique combinations of people, process and technology to sustain NGA competitive advantage. Read more...

---

Elvis Oxley
President and Founder, Oxley Consulting, LLC
Elvis Oxley is President and Founder of Oxley Consulting, LLC, a government business development firm igniting the growth of enterprise businesses. Oxley Consulting (www.governmentcontracting.net) offers its clients a unique hybrid of government business development, capital access, and comprehensive political intelligence strategies. Oxley's clients have achieved success from his consistently innovative results-driven approach and strong relationship management. Oxley and two partners are currently in the process of applying for a Small Business Investment Company (SBIC) license from the Small Business Administration (SBA). The investment fund will focus on levering another SBA program, the new All Small Mentor Protégé Program (ASMPP), to facilitate more rapid and strategic growth of small business government contractors. Oxley's team will provide strategic business development, and back-office services to portfolio companies. Read more...


---

Justin Wilder

Vice President and Technical Lead, In-Q-Tel
Justin Wilder is Vice President and Technical Lead of the Cyber Practice at In-Q-Tel, an independent, non-profit, strategic investment firm that identifies, adapts, and delivers innovative technology solutions in support of national security priorities serving the United States Intelligence Community. In his role, Mr. Wilder establishes technical investment direction while overseeing a portfolio of innovative cybersecurity companies addressing complex challenges at the intersection of national security and commercial industry. He has led the research and technical diligence exploring a number of domains leading to developmental investments in close to 20 startups spanning Digital Forensics, Behavioral Analytics, Endpoint Protection, Orchestration and Automation, and Secure DevOps. His cybersecurity experience spans twenty years in service of Academic, Fortune 50, DoD, Federal, and Intelligence Community clients as a developer, engineer, advisor, and entrepreneur. Justin received his Bachelor's degree in Electrical Engineering from the University of Maryland, College Park and his Master's degree in Computer Science from George Washington University.


---
---
---
Webcast Sponsors
---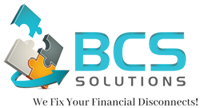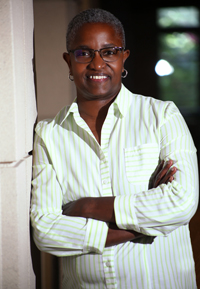 Dee Bowden President
BCS Solutions
---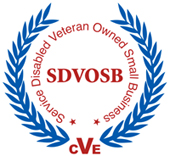 ---