Live Webcast
AFCEA
INNOVATION SHARK TANK Series
June 7, 2018
---
Registration for either in-person or on-line webcast attendance is free.
---
Participating Companies
---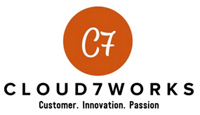 ---
---

---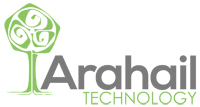 ---
---
Webcast Sponsors
---
---
AFCEA INNOVATION SHARK TANK Series

June 7, 2018
---
---
If you have not yet registered for this event please CLICK HERE for free registration to attend in person at the event or on-line via the live webcast. If you have already registered for the on-line live webcast, please log in with your email address below.
---
Other Webcasts in this Series
---
CLICK HERE TO VIEW THE May 18, 2018 Webcast from Cybersecurity TV Studios
CLICK HERE TO VIEW THE July 11, 2018 Webcast from Cybersecurity TV Studios
CLICK HERE TO VIEW THE July 26, 2018 Webcast from
Sheraton Tysons Hotel | 8661 Leesburg Pike | Tysons, Virginia
---
---
WEBCAST ARCHIVES
WEBCAST INFORMATION
---
AFCEA INNOVATION SHARK TANK Series
June 7, 2018
---
In this new series of 4 live webcasts featuring AFCEA International's Shark Tank Series, entrepreneurs get the chance to bring their ideas to fruition. They present their ideas to the sharks in the tank - experts in innovation who are successful in their own field - from government, industry and the venture capital community. The contestants try to convince the sharks to choose their solution over the other presentations. Winners from for the first three episodes may choose to present LIVE on July 26 at AFCEA International's Small Business Innovation Summit on July 26 in Vienna, Virginia. Early start - ups, as well as large federal system integrators, are eligible to sign up to present their latest and greatest technologies.
---
Innovation Shark Tank Judges
---

Manoj Bhatia
President, Network Runners Inc.
Biography

---

Maria Horton
CISSP-ISSMP, Cloud Essentials, IAM
Chief Executive Officer of EmeSec
Biography

---

Glenn Hernandez

CISO, OpEdge Solutions LLC
Former U.S. Coast Guard CISO
Biography


---

Bill Jones
Senior Vice President of DSA's Integrated Solutions Group
Biography

---
---
Participating Companies
Name

Representing

---

#1: CLOUD7WORKS

---

#2:CLEARFORCE

---

#3: Hitachi

---

#4: Arahail

---

---
---
Rules of Engagement
Five minutes to "pitch" your idea or company to the Cyber Shark Tank Judges. Judges will have five minutes to provide feedback. A total of ten minutes will be allowed.
NOTE: The five minutes is a "hard stop" for presenters and judges in order to keep the time equal for all participants. No handouts or slides during presentation allowed due to time constraint.
Pitch should include:
Business idea and company status (i.e., idea stage, early start up, 7 years in business, etc.) at the minimum (focus on who, what, where, when, and why).
Will provide feedback on:
Technology: Do you clearly differentiate yourselves?
Marketplace: Is it crowded or greenfield?
Funding opportunities and options: Do you need money to grow?
Entrepreneurs will leave with:
Feedback on idea or company
Follow-up opportunities (with integrators, technology review, funding discussions, etc.)
Judges will select a winner from each Shark Tank session. The winners will be given five minutes to make remarks on stage prior to the Luncheon Keynote, in front of the 400+ summit attendees.
---
---
Webcast Sponsors
---
---
---
---