A LIVE WEBCAST SHOWCASE from Streaming Media East 2008 Conference & Exhibition
May 20 – 21, 2008


The Business & Technology Of Online Video

---

TV Worldwide Webcast of "Streaming Media East 2008" to Include Live Jay Geils Jazz Concert
Webcast to Feature Legendary Rocker's Jazz Performance Along With Selected Keynotes, News and Interviews With Key Streaming Media Industry Experts Live From Hilton New York at www.TVWorldwide.com May 20-21, 2008

---
---
WEBCAST ARCHIVES
---
---
JavaScript must be enabled to see this video.
Now Playing:
Vendor Demo: How to Launch a Profitable Live Internet TV Channel Today
VBrick Systems, Erik Herz, Director, Video Services 'VBOSS Engage!' is a new solution for launching a live Internet TV channel including an engagement site, ad insertion features, and pay-per-view capabilities. Erik will review the market opportunity for Internet TV and demonstrate the new VBOSS Engage! service.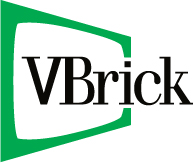 To watch the archived webcast videos, please select a video from the list on the left.
WEBCAST SPONSORS
---
webcast powered by
---