LIVE WEBCAST
AFCEA CYBER SHARK TANK Series November 16, 2017
---
Registration for either in-person or on-line webcast attendance is free. For this initial kickoff event in the Cyber Shark Tank Series, presenting companies are also being allowed to participate for free.
---
WEBCAST SPONSORS
---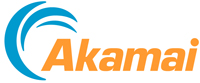 ---

---

---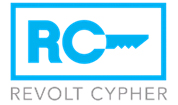 ---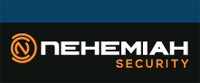 ---
AFCEA CYBER SHARK TANK Series
Please click here for map to Cyber Shark Tank location at TV Worldwide Studios at 4206F Technology Ct, Chantilly, Va. 20151
November 16, 2017 Live Webcast at Cybersecurity TV Studios 3PM ET
---
January 11, 2018 Live from Cybersecurity TV Studios

February 26-27, 2018, Live from the AFCEA DC 8th Annual Cybersecurity Technology Summit, Arlington, Va.

CLICK HERE TO VIEW THE September 22, 2017 Webcast from Cybersecurity TV Studios
---
---
If you have not yet registered for this event please CLICK HERE for free registration to attend in person at the event or on-line via the live webcast. If you have already registered for the on-line live webcast, please log in with your email address below.
---
---
WEBCAST ARCHIVES
WEBCAST INFORMATION
---
AFCEA CYBER SHARK TANK Series

November 16, 2017 Live Webcast at Cybersecurity TV Studios 3PM ET
---
In this new series of 4 live webcasts featuring AFCEA DC's Cyber Shark Tank, cybersecurity entrepreneurs get the chance to bring their ideas to fruition. They present their ideas to the sharks in the tank - experts in cybersecurity who are successful in their own field - from government, industry and the venture capital community. The contestants try to convince the sharks to choose their cybertechnology over the other presentations. Early start - ups, as well as large federal system integrators, are eligible to sign up to present their latest and greatest technologies. Click below to view past AFCEA DC Cyber Shark Tank events from the AFCEA DC 7th Annual 2016 Cybersecurity Technology Summit.

AFCEA DC Cyber Shark Tank 1- October 11, 2016
AFCEA DC Cyber Shark Tank 2- October 11, 2016

---
Cyber Shark Tank Judges November 16, 2017
Glenn Hernandez

CISO, OpEdge Solutions LLC
Former U.S. Coast Guard CISO


Glenn is passionate about creating strategic partnerships to revolutionize organizational transformation with resilient technology to meet mission objectives. Glenn is a senior consultant with OpEdge Solutions. He served over 26 years in the U.S. Coast Guard and retired in July 2017. From 2013-2017, he was the Coast Guard's Chief Information Security Officer. Glenn co-authored the Coast Guard's Cyber Strategy and led the Coast Guard's first-ever Cyber crisis response based on the National Incident Management System framework. Glenn has extensive experience with major acquisitions, systems engineering, intelligence operations, cyber strategy and policy development. He has a Master of Science degree in Electrical Engineering and is a Certified Information Systems Security Professional.

---

Mark Loepker
Master practitioner Information Assurance (IA) and International Partnerships CLICK HERE FOR BIO

---

Trevor H. Rudolph
Partner at Secure Insights and a Cybersecurity Policy Fellow at New America




Trevor H. Rudolph is a Partner at Secure Insights and a Cybersecurity Policy Fellow at New America. In his Secure Insights role, Rudolphleads Secure Insights' cybersecurity advisory practice with a focus on market analysis, technology evaluation, Federal government relations, and regulatory compliance. At New America, Rudolph authors public policy papers through original research and analysis to address the fundamental challenges of cybersecurity.

Prior to joining Secure Insights, Rudolph was the first ever Chief of the Cyber and National Security Division at the Office of Management and Budget, where he led a team at the forefront of U.S. Government cybersecurity. Rudolph managed the U.S. Government's 30-Day Cybersecurity Sprint and was the lead architect of both the Cybersecurity Strategy and Implementation Plan (CSIP) and President Obama's Cybersecurity National Action Plan (CNAP). Under Rudolph's leadership, the U.S. Government saw a 40% increase in the use of multi-factor authentication, a 50% reduction in the time to detect cyber incidents, and a 35% increase in cybersecurity spending.

Rudolph is a two-time winner of Federal Computer Week's Fed 100 Award. He currently serves as a member of the AFCEA DC Executive Advisory Board and the New Orchestra of Washington Board of Directors. Rudolph holds a Bachelor's Degree in Government from the College of William and Mary.

---

Robert Palmer
VP & CTO, ShorePoint LLC, Former Deputy CTO, DHS

---

Participating Companies
Name

Representing

---

Patrick Sullivan

#1: - Akamai

---

Mussie Haile

#2: - Revolt Cypher, LLC

---

Dan Turissini

#3: - 3825 Technology

---

Marty Weber

#4: - ThreatQuotient

---

Jerry Caponera
#5: - Nehemiah Security
---
RULES OF ENGAGEMENT
Five minutes to "pitch" your idea or company to the Cyber Shark Tank Judges. Judges will have five minutes to provide feedback. A total of ten minutes will be allowed.

NOTE: The five minutes is a "hard stop" for presenters and judges in order to keep the time equal for all participants. No handouts or slides during presentation allowed due to time constraint.
Pitch should include:
• Business idea and company status (i.e., idea stage, early start up, 7 years in business, etc.) at the minimum (focus on who, what, where, when, and why).
Entrepreneurs will leave with:
• Feedback on idea or company
• Follow-up opportunities (with integrators, technology review, funding discussions, etc.)
Will provide feedback on:
• Technology: Do you clearly differentiate yourselves
• Marketplace: Is it crowded or greenfield
• Funding opportunities and options: Do you need money to grow?
Judges will select a winner from each AFCEA Cyber Shark Tank session, three winners, total. The three winners will each be given three minutes to make remarks in front of judges at the Final Shark Tank Live Webcast to be held at the AFCEA DC 8th Annual Cybersecurity Technology Summit, February 26-27 in Arlington, Va.
---
SCROLL DOWN or CLICK HERE FOR THE FULL LIST OF WEBCAST ARCHIVES FROM THIS EVENT
---
CLICK HERE for Technical Support Information
---